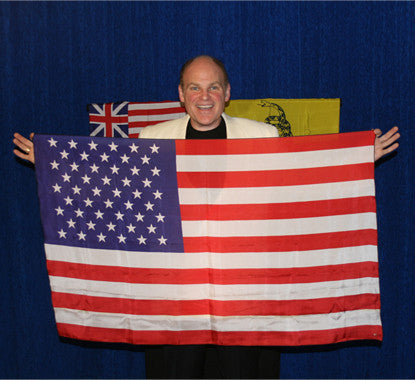 American Thread Flag (Silks Only)
An American Thread Silks Only
Barry Mitchell Signature Series #3
The American Thread story and silks are a beautiful way to share some of the history of the American flag. The full package comes with a beautiful oak box designed for the routine plus other extras. However, we are so proud of this routine we want to offer a silks only package in case you don't need the box and additional props. You receive three 16" X 24" silk flags, the Gadsden, Grand Union, Betsy Ross and a giant 32" X 48" Stars and Stripes. You won't just be proud to perform this story/production you'll be proud you're an American. We throw in the demo DVD of the complete routine and CD with music written for the routine by Nathan J. Roberts plus the full directions. These are Wonder Imagery silks so you know they are the highest quality in the world.
---
We Also Recommend
---