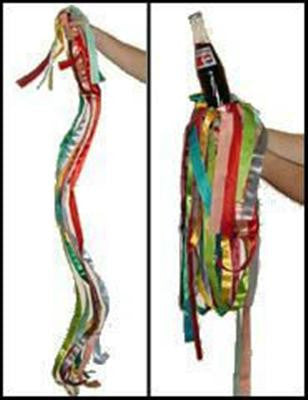 Carnival Ribbons
 Great production from colored ribbons! By Ian Adair Produce a live dove when swirled in the air and shaken. Used to produce larger items like a  bottle,  or a big bouquet of feather flowers.
Self contained prop, no body loads.
 Can produce from another appropriate device or just use the ribbons alone.
---
We Also Recommend
---